With the weather warming up, it's time to prepare your backyard for all the late night parties and dinners you're going to have. And an essential part of those get-togethers is the lighting. You want something effective, but also unique and stylish. Here are some great ideas for backyard lantern projects this year!
Jars
Jars are a stylish touch that won't ever go out of style. So, if you have a few mason jars or other kinds of jars sitting around, then put them to good use. Just put a candle in them, maybe attach a cute handle, and you're good to go!
Wine bottle
Repurpose those old wine bottles and turn them into backyard lanterns! You can attach them to the walls, or leave them out on tables and other decorations. Just make sure that they're out of reach of children. There are quite a few ways to make them, so find a style you like and follow that tutorial.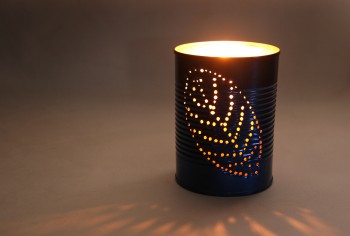 Tin cans
This is an inexpensive and classy way to light up your backyard! This is an especially fun project if you have an artsy side, because you can punch any design you want into the sides of the tin cans.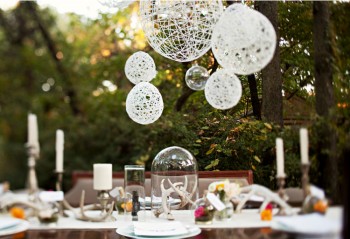 Twine balls
This is a bit difficult to do, but if you can pull it off, then it looks great! Hang them from the gazebo, tree branches, or even umbrellas above seats if you have them. Don't limit yourself when it comes to these beautiful lanterns.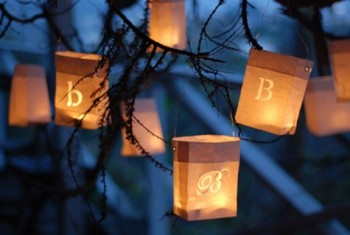 Paper bags
Don't underestimate a simple yet elegant paper bag lantern around your backyard. There are all sorts of colors, styles, and sizes you can use, so pick a few and go for them! Putting electronic tea lights in them is the best idea, but you can do whatever you want!
Globes
These globes are gorgeous! They do require electricity (unless you can find a way to use candles in them), but they're definitely worth it! You can make your own out of old Christmas ornaments or, if you want something bigger, find a globe the size you want.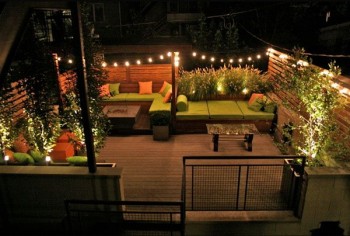 String lights
If you're going for a subtle yet classy lantern style, then try the string lights. You can string them all around your deck, providing a soft and intimate lighting that really helps set the mood and setting of your get-together.
Cupcake lights
I think this is such a clever idea! Take extra cupcake liners and turn them into a beautiful string of lights. The easiest way to do this is by inserting the cupcake liners over a string of lights that you already have but feel free to do it however you want.